TERM 4 WILL START from MONDAY 2 OCTOBER
Course fees $365 for 10 weeks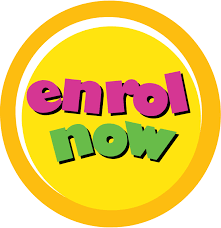 https://www.afgoldcoast.org/learn-french/130-enrolment.html
LEVEL

CEFRL

level

CLASSES

BOOKS

COMPLETE BEGINNERS

A1.1

Wesnesday 18:00-20:00 from 4 October

Edito A1 (2022) - Unités 0 & 1
Bienvenue - Je suis….

BEGINNERS 2
A1.2

Tuesday 18:00-20:00 from 3 October

Edito A1 (2022) - Unité 2 - Près de moi...

BEGINNERS 3
A1.3

Tuesday 18:00-20:00 from 3 October

Edito A1 (2022) - Unité 3 - Qu'est-ce qu'on mange?

BEGINNERS 4
A1.4

Thursday 18:00-20:00 from 5 October

Edito A1 (2022) - Unité 4 - C'est où?

ELEMENTARY 2

A2.2

Monday 18:00-20:00 from 2 October

Edito A1 (2016) - Unité 8 - Bonnes vacances !

ELEMENTARY 4
A2.4

Monday 18:00-20:00 from 2 October

Edito A1 (2016) - Unité 12 C'était bien ?

ADVANCED ELEMENTARY 2
A2.6

Thursday 18:00-20:00 from 19 October

Edito 2 (2022) - Unité 4 Tous pareils, tous différents

ADVANCED ELEMENTARY 3

A2/B1

Wednesday 18:00-20:00 from 18 October

Vite et Bien B1 - Unité 7 Les objets

ADVANCED ELEMENTARY 4
A2/B1

Tuesday 10:00-12:00 from 17October

Communication avancé - Unités 3,4 & 5 Parler des objets, Pannes et réparations, Parler cuisine

INTERMEDIATE

B1.1

Monday 18:00-20:00 from 16 October

Edito B1 (2023) - Unité 2 Vivre ensemble sur la terre

INTERMEDIATE 3
B1/B2

Tuesday 18:00 -20:00 from 17 October

Communication niveau avancé
Interested in a course or level not advertised? Let us know, and we'll notify you when it's running.
A printable format of the timetable is available .Links 2023_-_TERM_4_TIME-TABLE_AFGC.pdf
Textbooks can be purchased at the office when you come for your first lesson.
Class enrolment minimum policy of 6 students applies, but in the circumstance of a class being cancelled due to low enrolment, we will inform affected students prior to commencement, and work with them to ensure that they find an acceptable alternative.
For more information please email or call our Professeure de langue, Nicole RICHARD 0408 610 919 (during business hours)
Read our Terms & Conditions.