Learning French at AFGC
Are you a quiet Francophile who has always been hoping to learn French? Maybe you studied it at school and would like to pick it up?
Whether you are a complete beginner or want to improve your French, we have a course to suit your level and time restrictions.
Alliance Française distinguishes itself from other language schools by its genuine blend of learning and cultural immersion. We teach standard, conversational French language. Our team of dedicated teachers with many years of teaching experience and an excellent knowledge of French culture remains at your service throughout your learning process.
For information on the style of learning you are interested in, click one of these images (these are our actual teachers and students)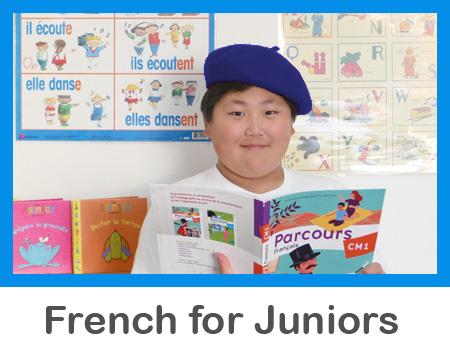 Self assess the level of your knowledge of French here or seek advice from Nicole 0408 610 919 (business hours) or email This email address is being protected from spambots. You need JavaScript enabled to view it.

All group classes and private lessons take place at the AFGC premises,
5A/71 Upton Street, Bundall, QLD, 4217
Read the Terms & Conditions.